Linda Maguire from Royal LePage is known for her kindness and energy. These two characteristics cause her to do a lot of little extra things for her clients. She deeply cares about her clients and helping them get to their life goals, and she understands that selling or buying a home is just a step toward those goals. Because of her undying energy, she readily jumps in and helps out in ways that often surprise clients.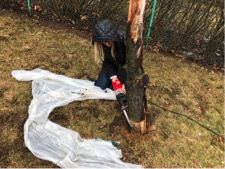 As an example, in one recent case, Linda's client was concerned that a dead tree in the back yard of her home, was detracting from the open back yard of a home that Linda was listing for sale. Linda thought, "lets just cut it down". She went home, picked up a "sawzall" and extension cord, and on a cold day, in the midst of a heavy rain storm, Linda got down in the muck in her jeans and Burberry coat, and started cutting. Down came the tree.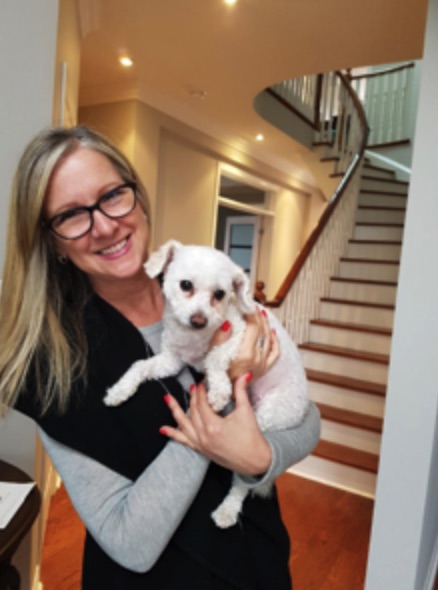 On another occasion, Linda's client was concerned that, with a small dog in the house during the day, showings would be difficult to arrange. Linda volunteered to temporarily adopt the dog, and look after it at her own home. She happily transported the dog to her home and set it up with its own bowls and a few walks per day, and showed the dog where it would sleep – in bed with Linda.
Linda's kindness and energy propel her to naturally jump into client situations and do the things to help smooth the client's otherwise stressful process. No wonder Linda's clients become such close friends.